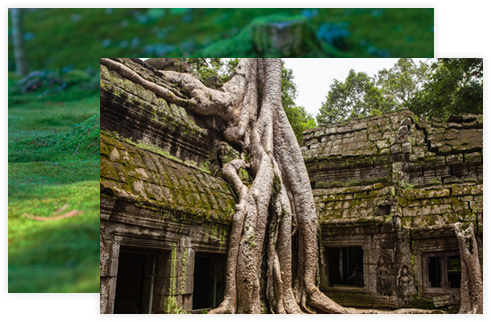 Heritage refers to that which is inherited from the past.
It can refer to Natural Heritage – flora, fauna, landscapes, environment, biodiversity and other natural resources – or Cultural Heritage, the legacy of physical artefacts and man-made heritage, tangible and intangible, that we have inherited from past generations and must maintain for the present and future.
Heritage is unique and irreplaceable, which places the responsibility of preservation on the current generation – US. But while we know of that which is preserved in museums, temples and national parks, we often do not notice the little forest beyond our garden which protects a rich heritage, often combining natural and cultural heritage.

www.heritageonline.in is an e-magazine that will be documenting some of the rare artefacts and natural resources of which we may or may not have heard, but of which we know little. It may be a patch of forest, a story, a work of art or the legacy of a small village.
The C.P. Ramaswami Aiyar Foundation and C.P.R. Environmental Education Centre have done pioneering grass root work among so many communities and learned so much that is hardly known, that we thought we would share our "discoveries" with you.
For more information, please visit www.cprfoundation.org, www.cpreec.org and www.cpreecenvis.nic.in
The stories will appear under two headings: NATURE for natural heritage and CREATIONS for man-made heritage.

I hope you enjoy this effort and will contribute by writing to us – or even sharing stories of unique creations and natural heritage YOU have seen.

Nanditha Krishna